Members Only Section
This page is only available to members of the Journeyers. It's free to join.
To register click here: Join Journeyers
Existing members: Log-in.
Permanent link to this article: http://renlexander.com/members-only-sectio/
Shopping Cart
Number of items in cart: 0
Your cart is empty.

Total:

$0.00
……….FREE download………. Thriving in the trust wasteland
Testimonials
Seduction by the Stars

"This is the best book I've bought so far! Besides being my manual on dating its also a great book for meeting new people, just find out their sign and I've got them pegged! I won't let my friends or family take this book, I make them all go out and buy it! Its a real easy read and has a comical charm! This book would be a wonderful gift just be sure to buy yourself one! This will be one past down from generation to generation! I LOVE IT!!!"
Decode Your Name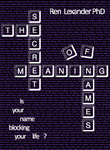 Is your name blocking your life?
Learn about Dr Lexander's breakthrough theory on the secret impact of names.